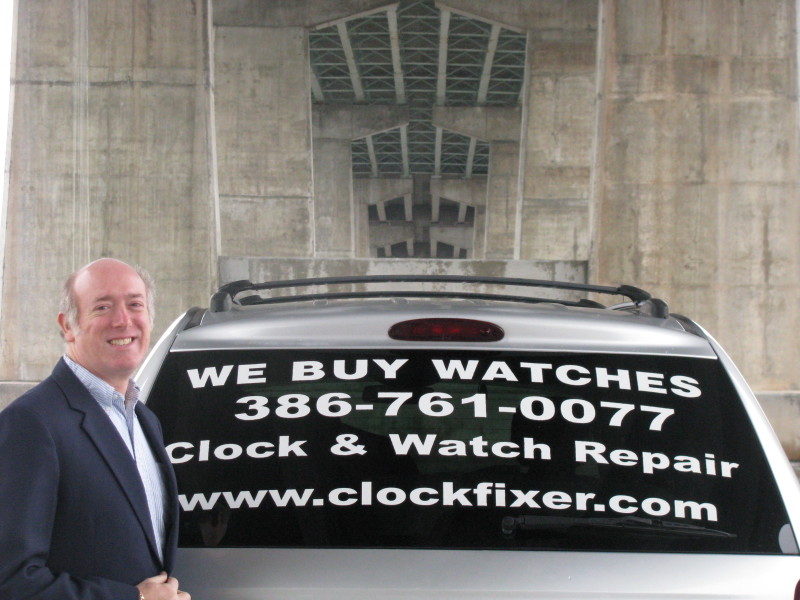 Hello, I am Michael Katz. I am president, owner, and head horologist of Mike's H & E Clocks. I am a member of the American Watchmakers-Clockmakers Institute and Past President of the local chapter of the National Association of Watch and Clock Collectors.
At Mike's H & E Clocks, we repair, sell and service all types of clocks, watches, and weather instruments. We additionally specialize in the repair and restoration of antique and vintage timepieces, and we also buy antique and vintage clocks, wristwatches, and pocket watches as well as antique, vintage and collectable lighters, knives and other items.
Established in 1954, H & E has a long and solid reputation as the leader in the sales and service of fine timepieces in the Volusia/Flagler County area in East Central Florida. Our staff has over 40 years combined experience in the repair and service of fine timepieces. No job is too big or too small for Mike's H & E Clocks. We provide free estimates and make house calls to repair large or delicate clocks.
In June of 2009, we closed our bricks-and-mortar retail store in South Daytona. We now work by appointment and to the trade.  Please call me at 386-761-0077 to schedule an appointment.
Featured Items
Want to see our new, rare, or specialty timepieces and collectibles?